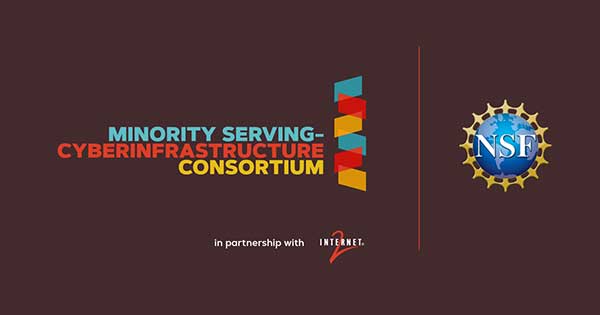 Estimated reading time: 3 minutes
The National Science Foundation's Cyberinfrastructure Center of Excellence Pilot program has awarded nearly $3 million to the Minority Serving – Cyberinfrastructure Consortium (MS-CC) and Internet2. The grant will fund programs and services that support the research cyberinfrastructure needs of historically Black colleges and universities (HBCUs) and tribal colleges and universities (TCUs).
EdScoop recently interviewed Richard Aló, dean of the college of science and technology at Florida A&M University, and co-principal investigator on the grant, to learn more about the efforts underway to support researchers, professional staff, and students at HBCUs and TCUs.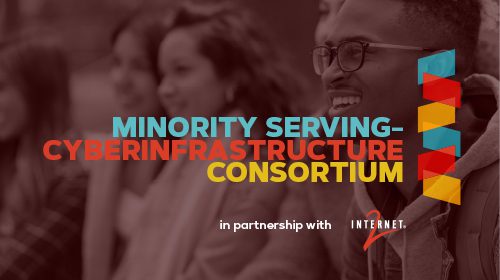 "We need to get [underrepresented populations] into the research opportunities that cyberinfrastructure can bring to them, and we need to identify for them new perspectives and different capabilities with this internet that we all use, everybody uses," Aló said.
What is a historically Black college or university?
Historically Black colleges and universities (HBCUs) were established in the United States early in the 19th century, to provide undergraduate and graduate level educational opportunities to people of African descent. Black students were unwelcome at existing public and private institutions of higher education, even after the passing of specific legislation, resulting in a lack of higher education opportunities. Approximately 89% of all HBCUs are in the southern region of the United States, although they can be found in Delaware, Illinois, Maryland, New York, Ohio, Pennsylvania, and West Virginia. HBCUs have diverse classifications: public, private, denominational, liberal arts, land-grant, independent university systems, single-gender serving, research-based, large and small, with enrollment numbers that can range from less than 300 to over 11,000 students. Source: Thurgood Marshall College Fund.
What is a tribal college or university?
Tribal colleges and universities (TCUs) are chartered by their respective tribal governments, including the ten tribes within the largest reservations in the United States. They operate more than 75 campuses in 16 states—virtually covering Indian Country—and serve students from well more than 250 federally recognized Indian tribes. TCUs vary in enrollment (size), focus (liberal arts, sciences, workforce development/training), location (woodlands, desert, frozen tundra, rural reservation, urban), and student population (predominantly American Indian). However, tribal identity is the core of every TCU, and they all share the mission of tribal self-determination and service to their respective communities. Source: American Indian Higher Education Consortium.
What is a Hispanic-serving institution?
Hispanic-serving institutions (HSIs) are defined as colleges, universities, or systems/districts where total Hispanic enrollment constitutes a minimum of 25% of the total enrollment. "Total Enrollment" includes full-time and part-time students at the undergraduate or graduate level (including professional schools) of the institution, or both (i.e., headcount of for-credit students). Source: Hispanic Association of Colleges and Universities.