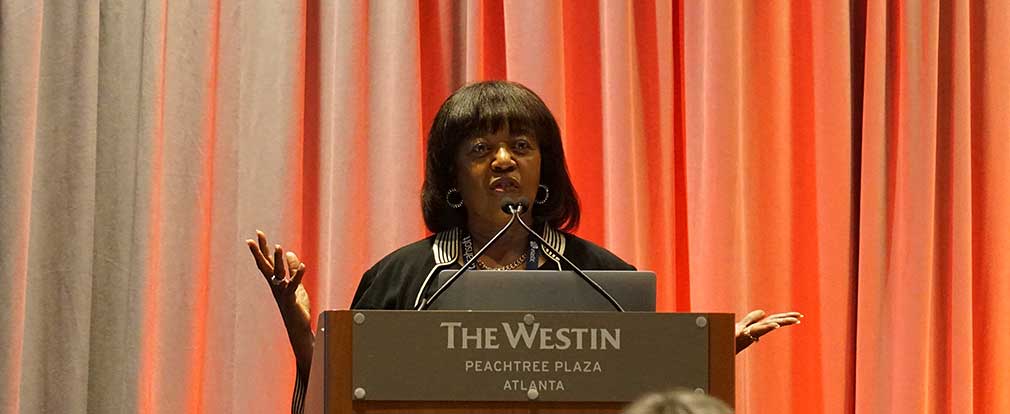 Deborah oversees the management of the university's cybersecurity and network and communications infrastructure. She is a founding member of the Minority Serving – Cyberinfrastructure Consortium (MS-CC), working to advance cyberinfrastructure capabilities on historically underserved campuses.
I was drawn to the Missing Millions project's goals because I support the desire to expand, diversify and support the development of new communities of researchers. How else can we truly begin to address pressing research, social and global issues today and in the future? I'm a co-author of the report and participated in meetings, focus groups and webinars.
At the Minority Serving – Cyberinfrastructure Consortium, we envision a transformational partnership to promote advanced cyberinfrastructure capabilities on historically underserved campuses with data; research computing; teaching; curriculum development and implementation; collaboration; and capacity-building connections among institutions. We're committed to learning and adjusting our operational model to ensure that we continue to lift all participating institutions by advancing cyberinfrastructure for research and education across diverse fields, disciplines and communities.
We have the data and empirical evidence that show what the immediate cyberinfrastructure needs for Historically Black Colleges and Universities (HBCUs), Hispanic-Serving Institutions (HSIs), Tribal Colleges and Universities (TCUs), and other Minority-Serving Institutions (MSIs) are and what barriers are preventing campuses from achieving them. A common need is the actual infrastructure – the hardware and connectivity – without which you can't enable data, computing services and resources essential to supporting advanced science, engineering and mathematics.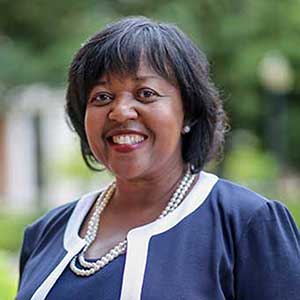 There has been an increase in pandemic-related government funding, allowing campuses to improve their basic cybersecurity equipment and services. Recently, the MS-CC, in collaboration with Internet2 and American Indian Higher Education Consortium, received funding to provide cyberinfrastructure resources, support and training for HBCUs and TCUs.
To nurture inclusive research communities, we must understand the barriers limiting access to research data and computing, and that's what the Missing Millions report addresses. We must be intentional in making incremental changes while addressing the broader, systemic changes in the science and engineering enterprise.
Mentorship works! Creating mentorship opportunities for students, such as afterschool programmes and summer camps, can have profound impacts on increasing STEM participation. This is especially needed for students living in rural areas.
I believe inclusive and representative teams across STEM fields will bring different life experiences and add valuable perspectives to research. A more diverse research community will see our societies flourish as we begin to tackle some of the world's most pressing research problems.