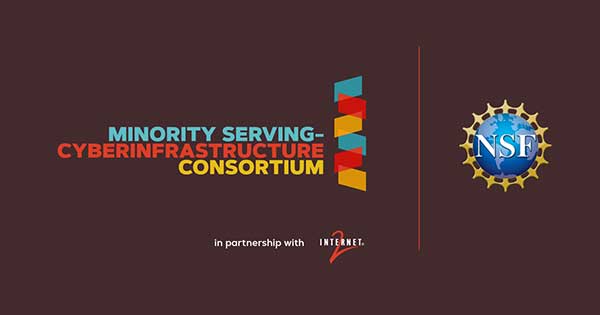 Estimated reading time: 2 minutes
A nationwide survey conducted by the Minority Serving-Cyberinfrastructure Consortium (MS-CC) in collaboration with Internet2 determined a strong need for broadband infrastructure support and prioritization of workforce training and development investments. One of the most important pieces of information to come out of the survey is that 57% of respondents stated that funding/resources were the "biggest barrier to achieving their cyberinfrastructure goals."
Science Node recently interviewed members from the MS-CC to learn about their work supporting the expansion of cyberinfrastructure (CI) within and across minority serving institutions, and their efforts in building trust and engaging with higher education institutions from historically underserved communities.
"Why is CI important?" asks Bobby Clark, director of procurement and vendor management at CCIT at Clemson University. "When you have something like a pandemic, you have to switch to your cyberinfrastructure to make up for all of these lost items. I think we picked up even more momentum when people started to realize just how essential the services were — and frankly what CI was."
"I think of the talent that I've seen in HBCUs, and I'm always reminded of what it was like when I was once on SCSU's campus and I met people who shaped and molded me to be the person I am," says Bobby Clark. "And I know that still exists on those campuses and it needs to be fully realized. Frankly, I want Clemson to be able to collaborate with SCSU and others because I think there's an opportunity there. This is a win for everybody."
Learn more about Internet2's work with the MS-CC to explore solutions that reduce the gap between minority-serving institutions and the global research and education ecosystem.