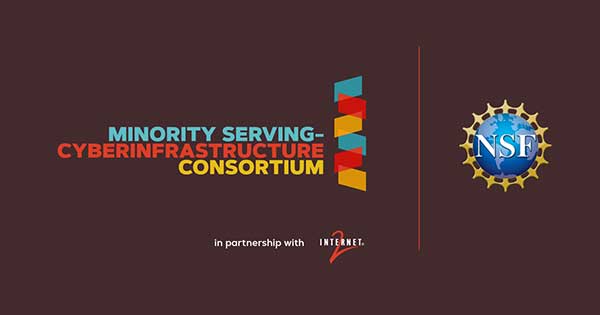 This communication was sent to the MS-CC mailing list on Friday, October 13, 2023.
Greetings MS-CC colleagues:
On behalf of your MS-CC leadership board, I am writing to you today to share exciting news.
The MS-CC and Internet2 have been awarded nearly $2.5 million in supplemental funding from the National Science Foundation to support the development of a collaboratory in climate science!
We wanted to take this opportunity and express our excitement to work alongside faculty, leadership, and students at HBCUs and TCUs to continue our efforts of supporting collaboration and capacity building through cyberinfrastructure, with a special focus on climate science research and education.
A formal announcement with additional details about the new NSF supplemental funding will be issued in the coming weeks, and will be shared with you via our newly launched website: https://www.ms-cc.org/
We are also excited to share that we have a new MS-CC website that is designed to make it easier for you to navigate and find the information you need. Some of the key features and improvements include: streamlined navigation, responsive design, a dedicated page for community resources, a dedicated page for all MS-CC workshops and events (including our NOLA workshop next month), and easy access to past events and presentation slides.

We invite you to explore the new website, and welcome your feedback, comments, and suggestions. Please share this feedback with the MS-CC's program coordinator, Teni Agbesanwa.
Thank you for being a part of the MS-CC community, and we look forward to serving you better with our new website.