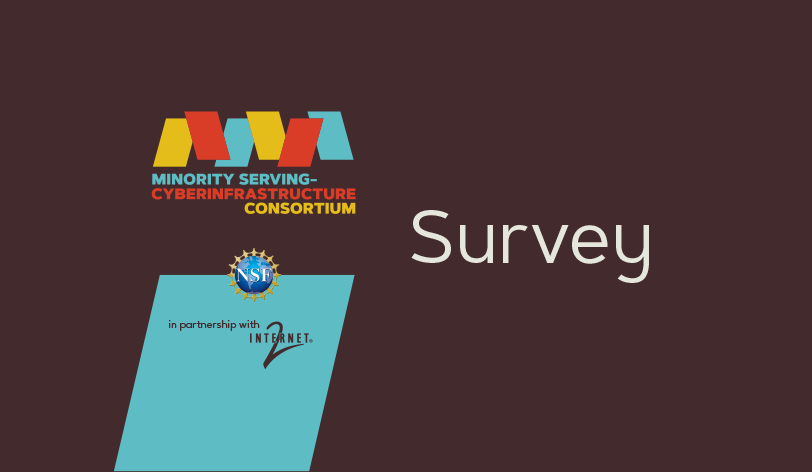 Internet2, in collaboration with the Minority Serving – Cyberinfrastructure Consortium (MS-CC), needs your input on setting priorities for technical assistance and supporting resources for research data, computing, and cyberinfrastructure for HBCUs, TCUs, and other MSIs.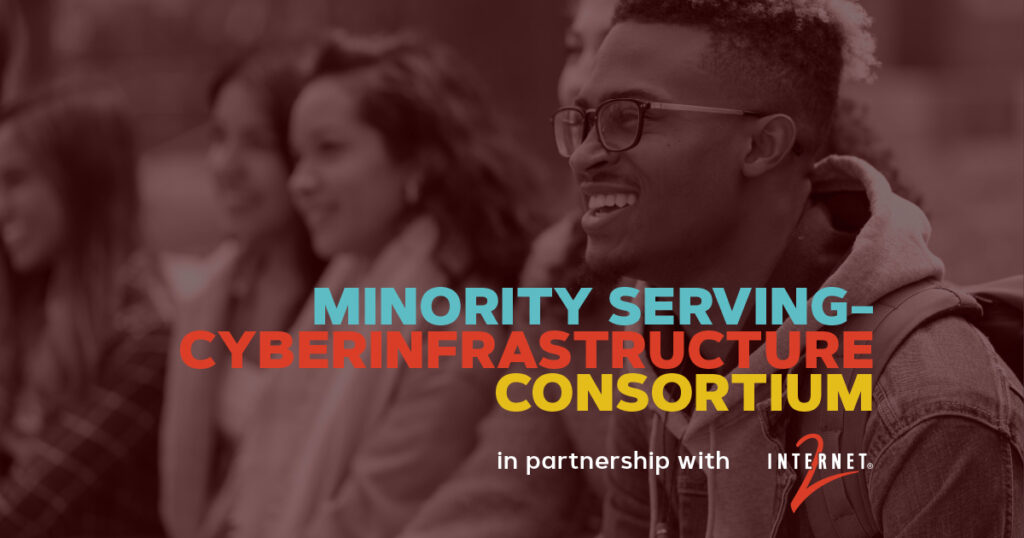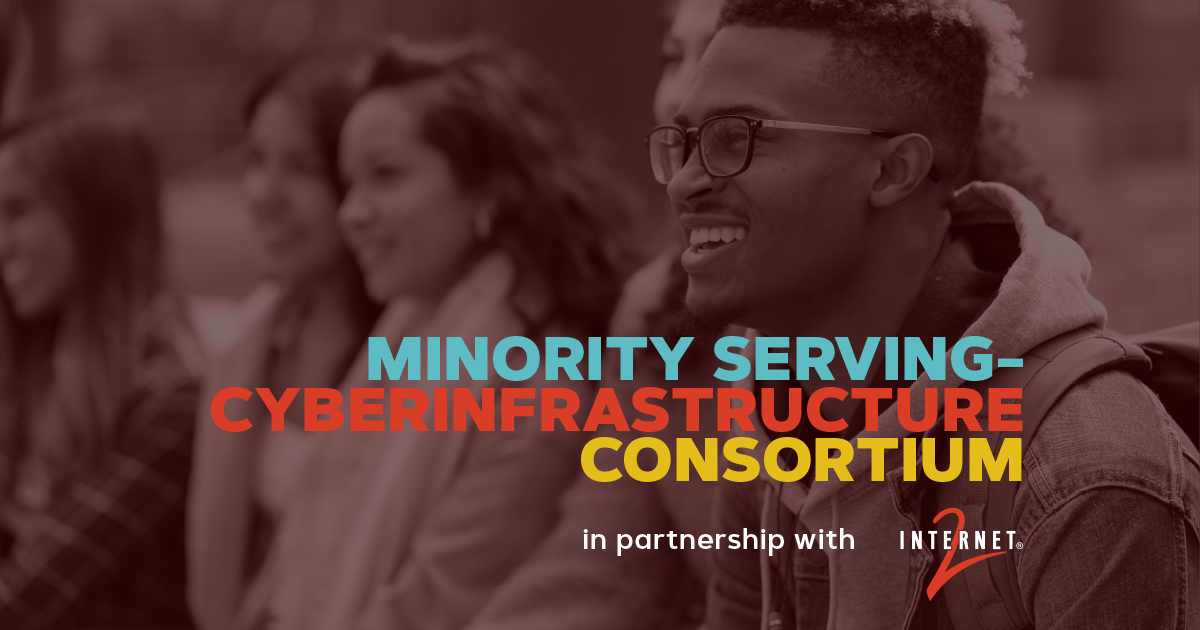 SURVEY DEADLINE EXTENDED to January 28, 2022
This short survey is a follow-up to the survey that was conducted by WayMark Analytics in late 2020, which helped to support a successful $2.9 million National Science Foundation (NSF) Center of Excellence Demonstration Pilot grant awarded to the MS-CC and Internet2 on October 1, 2021 (NSF Award # 2137123).
The goal of this Cyberinfrastructure Center of Excellence Demonstration Pilot is to accelerate research capabilities on minority serving campuses by:
increasing awareness and support of professional and career development around research data, computing, and cyberinfrastructure;
promoting effective communication among researchers, university leadership, and cyberinfrastructure professionals;
increasing access to cyberinfrastructure resources; and
establishing the MS-CC as an independent, self-sustaining organization that advocates for the advancement of cyberinfrastructure at Historically Black Colleges and Universities (HBCUs), Tribal Colleges and Universities (TCUs), Hispanic-serving Institutions (HSIs), and other Minority Serving Institutions (MSIs).

We are now in the planning phase of identifying cyberinfrastructure needs on campuses and request your assistance in prioritizing the pressing cyberinfrastructure needs on your campus.
Take the survey now: MS-CC Stakeholder Pulse Survey
We would greatly appreciate you responding to the survey by January 28, 2022.
Participation in this survey and the MS-CC Community will be instrumental in the success of this demonstration pilot project. If you would like to become a member of the MS-CC and participate in key initiatives as the pilot program moves forward, please complete the MS-CC Membership Form.
Your participation in this survey is voluntary and you may stop at any time. The risk of participating is no greater than everyday work activities. Your answers and input to these questions will help guide future direction and planning to better support services, programs, and resources for HBCUs, TCUs, HSIs, and other MSIs.
If you have any questions or concerns about the survey, please contact help@waymarkanalytics.org
About the Minority Serving – Cyberinfrastructure Consortium (MS-CC)
MS-CC envisions a transformational partnership to promote advanced cyberinfrastructure (CI) capabilities on HBCU, HSI, TCU, and MSI campuses, with data; research computing; teaching; curriculum development and implementation; collaboration; and capacity-building connections among institutions. The consortium emerged from a National Science Foundation-funded pilot project that was awarded through Clemson University: NSF OAC #1659297 "CC* Cyber Team: Cyberinfrastructure Empowerment for Diverse Research, Scholarship, and Workforce Development (CI Empower)."
Discussions that emerged among South Carolina State, Claflin, Jackson State, and Morgan State Universities from workshops supported by the CI Empower grant made clear to the participants that they all shared common challenges on their campuses, and that by working together they can build a coalition to advocate for their cyberinfrastructure needs as a group. In June 2018, during a workshop at Georgia Tech, a working group of 20 participants helped create a chartering document for the MS-CC.
Internet2® is a non-profit, member-driven advanced technology community founded by the nation's leading higher education institutions in 1996. Internet2 serves 324 U.S. universities, 59 government agencies, 46 regional and state education networks and through them supports more than 80,000 community anchor institutions, over 1,000 InCommon participants, and 54 leading corporations working with our community, and 70 national research and education network partners that represent more than 100 countries.
​​​​​​Internet2 delivers a diverse portfolio of technology solutions that leverages, integrates, and amplifies the strengths of its members and helps support their educational, research, and community service missions. Internet2's core infrastructure components include the nation's largest and fastest research and education network that was built to deliver advanced, customized services that are accessed and secured by the community-developed trust and identity framework.