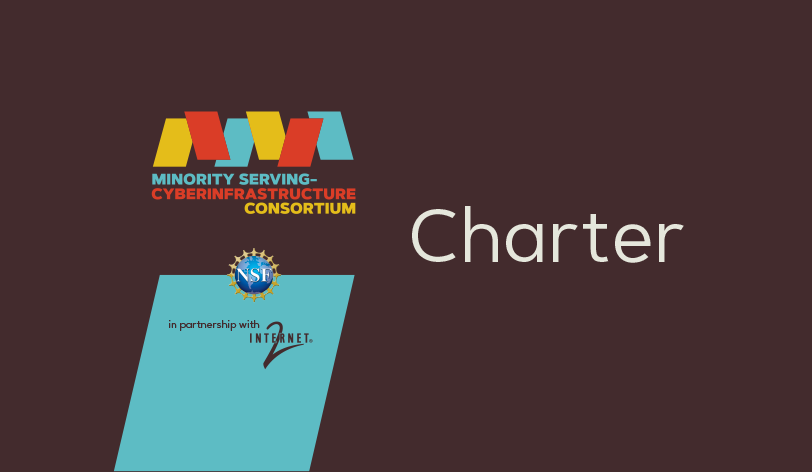 This communication was sent to the MS-CC mailing list on Friday, December 2, 2022.
Dear MS-CC Colleagues and Community:
We are grateful for all the support and encouragement our collective efforts have received these past couple of years to promote advanced cyberinfrastructure capabilities on our campuses. From funding by the National Science Foundation (Awards # 2137123 and # 2234326) to engagements with policymakers and campus leadership – there is growing recognition that through the MS-CC we can collectively advance strategies and programs that support our research and education work and contributions.
As our community outreach efforts continue to expand, the MS-CC Leadership Council (CLC) recently reviewed and made amendments to the MS-CC Charter that reflect what we've learned this past year through these engagements. You can find a copy of the revised charter here, with a brief summary of what those revisions reflect below:
In the purpose section, we added an additional purpose: Enabling Innovation in New and Diverse Teaching and Learning Environments.
In the guiding values section, we added an additional guiding value: openness.
In the stakeholder value proposition section, we added an additional stakeholder: strategic partners.
The structure and operation of the CLC were spelled out with respect to the roles of the chair, vice-chair, and standing committees: Membership and Nominating Committee; Programs and Priorities Committee; and Finance and Development Committee.
Mechanisms to establish ad hoc committees and working groups have been defined.
The full range of minority serving institutions is now specified as voting members.
The full range of non-voting affiliate members is now specified.
The time period for institutions to be listed as founding members has been extended.
These revisions to the charter are the result of numerous CLC meetings and discussions that began in October 2022 and centered on MS-CC's vision of lifting all participating institutions by advancing cyberinfrastructure for research and education across diverse fields, disciplines, and communities. The revised charter was voted on and approved by the CLC on November 10, 2022.
We view the charter as a living document and expect additional revisions in the years to come as we continue to learn, grow, and evolve. We encourage you to read through the revised charter and share your questions and comments with us via mscc-charter@internet2.edu. This is a very exciting time for our collective efforts, and we appreciate your ongoing support and participation in the MS-CC community.
Sincerely,
Your MS-CC Leadership Council