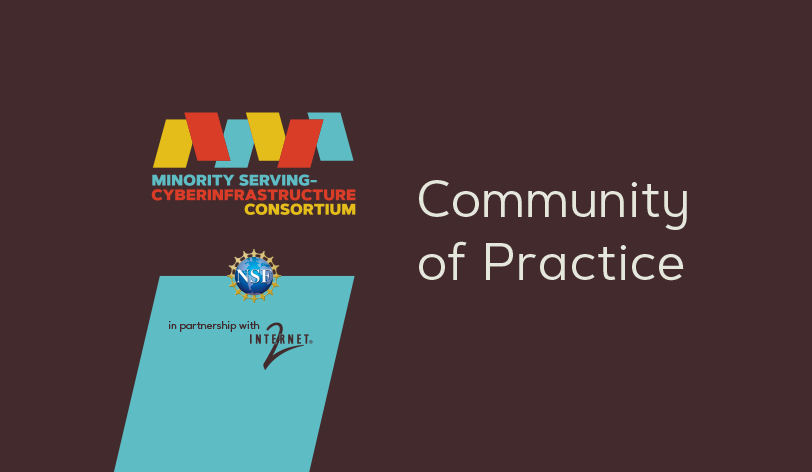 Webinar Series for IT Leaders, Staff, Faculty, and Others
As an outcome of the Minority Serving – Cyberinfrastructure Consortium's (MS-CC) Cyberinfrastructure (CI) 101 webinar series, we will begin hosting a CI Plan Community of Practice for IT leaders, staff, faculty, and/or others leading, interested in, or contributing to the development of Cyberinfrastructure Plan documents for their campus. Discussion content will be decided by and for participants who join regular community discussions, with logistical support and community coordination provided by the MS-CC.
The CI Plan Community will gather on the third Tuesday of each month on Zoom from 2-3 p.m. E.T. The first gathering was held on May 16. The meetings support a community brainstorming session to prioritize discussion topics for subsequent gatherings. 
Mark your Calendars for Upcoming CI Plan Community Gatherings!
September 19, 2023
October 17, 2023
November 21, 2023
December 19, 2023
Zoom details will be distributed via email to the MS-CC mailing list. Joining the MS-CC as a participant is simple, quick, easy – and free! Fill out the form, join the mailing list, and stay informed about upcoming meetings and activities.
Questions about the community can be directed to MS-CC's Assistant Director for CI Facilitation, Lauren Michael, at lmichael@internet2.edu