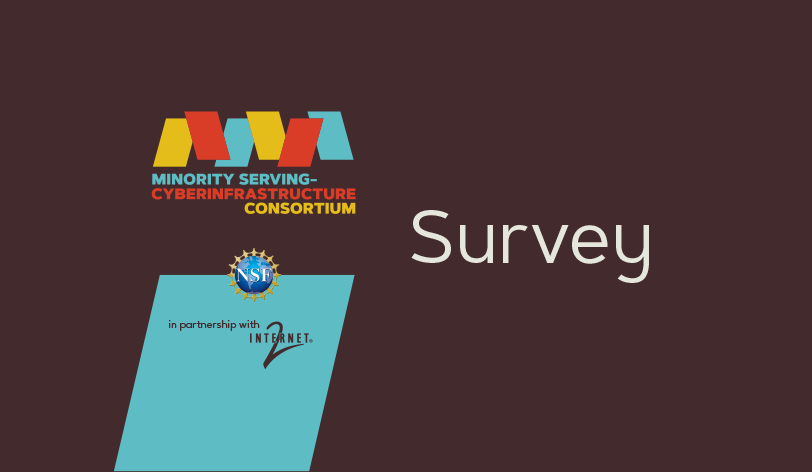 The Minority Serving – Cyberinfrastructure Consortium (MS-CC) conducted a pulse survey in March 2023 of key stakeholders across historically Black colleges and universities (HBCUs), tribal colleges and universities (TCUs), Hispanic-serving institutions (HSIs), and the broad community of minority serving institutions (MSIs).
The survey results are now available and were presented during the MS-CC Annual Meeting in Atlanta on May 11, 2023. An anonymized version of the MS-CC survey results can be viewed and downloaded below.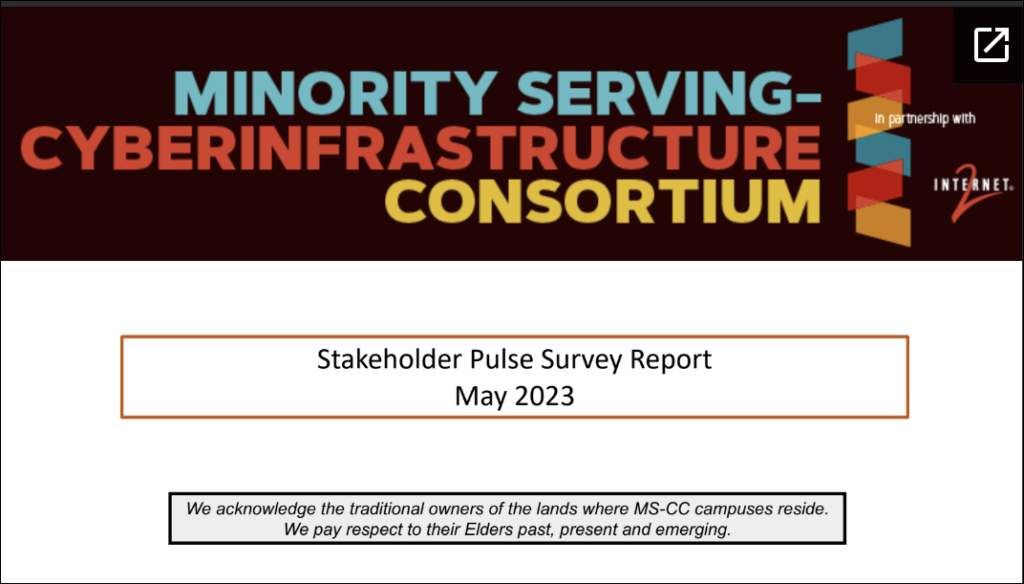 Highlights from the March 2023 Pulse Survey
98 respondents across 24 HBCUs, 8 TCUs, 23 HSIs, and 5 MSIs completed the survey.
Cybersecurity, cyberinfrastructure funding, and educational innovation were the most valued cyberinfrastructure needs from respondents.
There is high consistency across HBCUs, TCUs, and HSIs on the overall ranking of priorities, with the exception being HSIs having a lower ranking on Workforce Development and a higher ranking on Network Configuration and Advanced Capabilities.
The survey results provide specific priorities that were further ranked within three overarching areas: Research Acceleration, Cyberinfrastructure Funding, and Workforce Development.
This was the first MS-CC pulse survey that included responses from graduate and undergraduate students.
These survey results suggest that the MS-CC should continue to prioritize its efforts on cybersecurity, cyberinfrastructure funding, educational innovation, and workforce development.
The MS-CC uses the pulse survey results, along with its post-workshop and post-event surveys, to design and deliver a set of activities for our community that address their most urgent needs. Additionally, the input from graduate and undergraduate students along with the post-hackathon survey results will also inform our student engagement activities.
We encourage you to continue providing us with your input and feedback as future MS-CC survey opportunities become available.